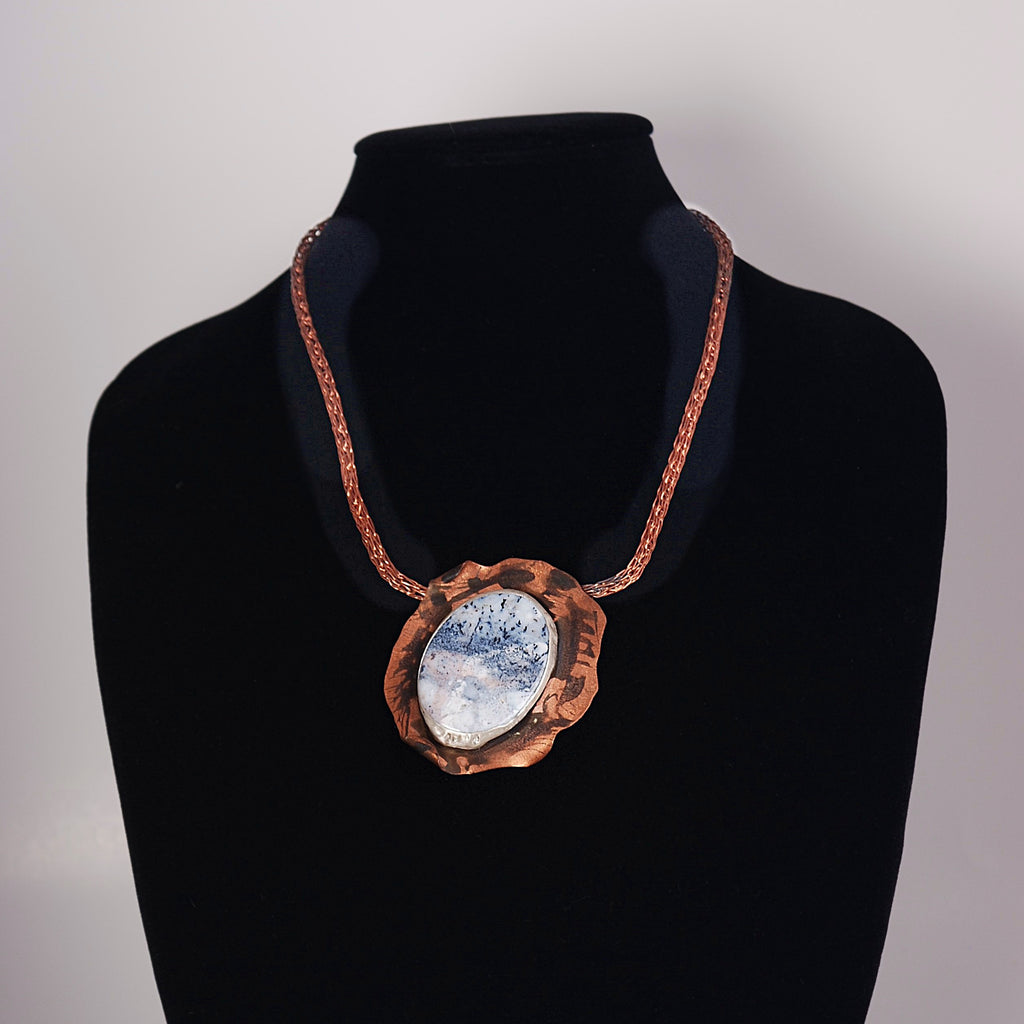 Nature's Patterns n01
Size
:  20" / Pendant:  2.50" x 3.00"
Metal:
  Copper, black patina
Stone:
  Fine silver bezeled Dendritic agate
Techniques:
Viking Knit (chain)
Good and bad (black patina) is always battling in the world as well as within our own self – the inherent pattern of Nature.  However, we can channel energy and mental agility (represented by copper) to ensure goodness and abundance (dendritic agate) in our life as well as help make a better place for future generations.
Copper
is believed to be healing metals. Additionally,
copper
is also known as the lucky metal.
This entirely handmade necklace is a one-of-a-kind piece. We welcome special orders based on this design.
---
More from this collection