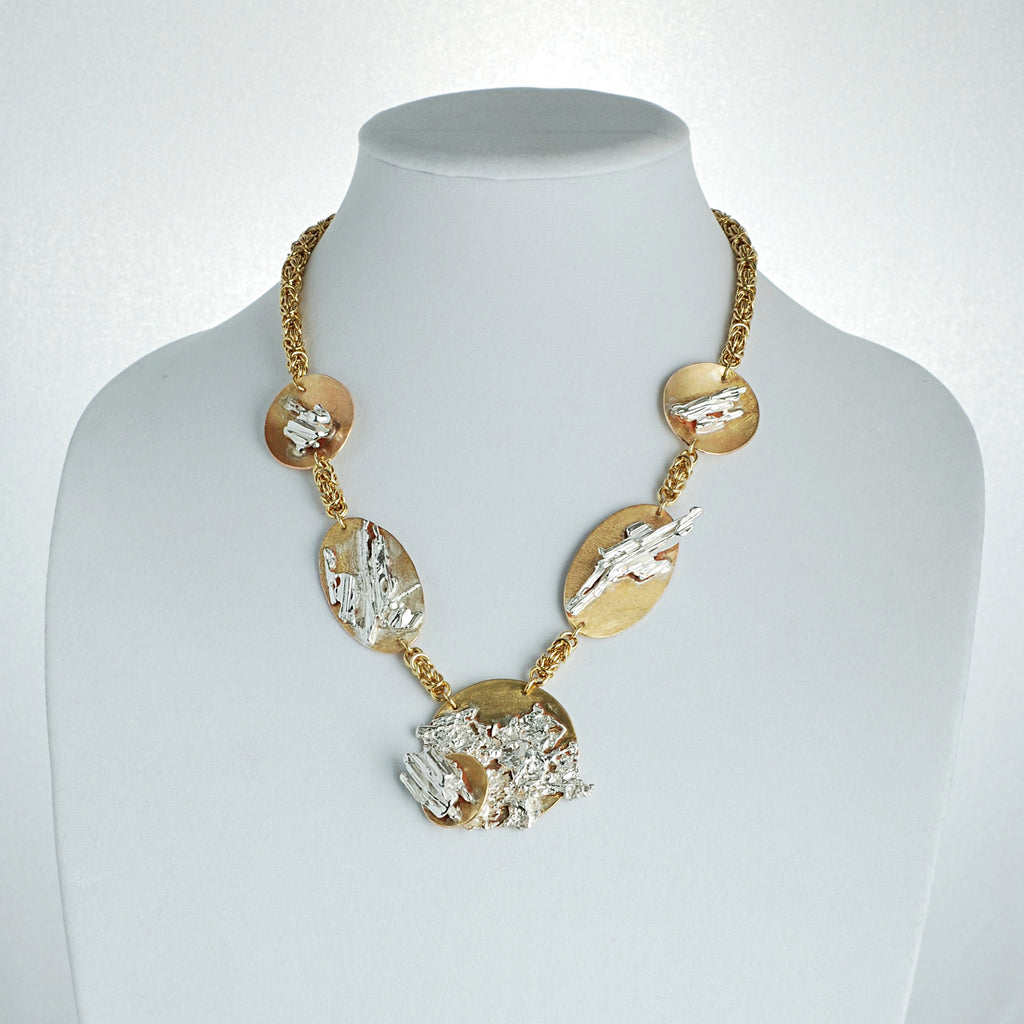 Imagine n02
Necklace
:  20"
Materials: 
Sterling silver, jeweler brass
I combined jeweler brass with silver to contrast and enhance the beauty of the organic forms of the silver pieces. The chain is a hand-woven chainmaille, Byzantine weave.
Every time I look at the cast silver pieces, I see different images, reminding me of a precious time with someone, or giving wings to my imagination.
Brass
represents the natural goodness of Nature and is believed to attract health and wealth. It is known for its healing properties: it is believed to boost the immune system and to give courage.

Silver
is believed to mirror one's soul.
The necklace can be shortened or lengthened to specific size.
This is a one-of-a-kind piece. We welcome special orders based on this design.
---
More from this collection