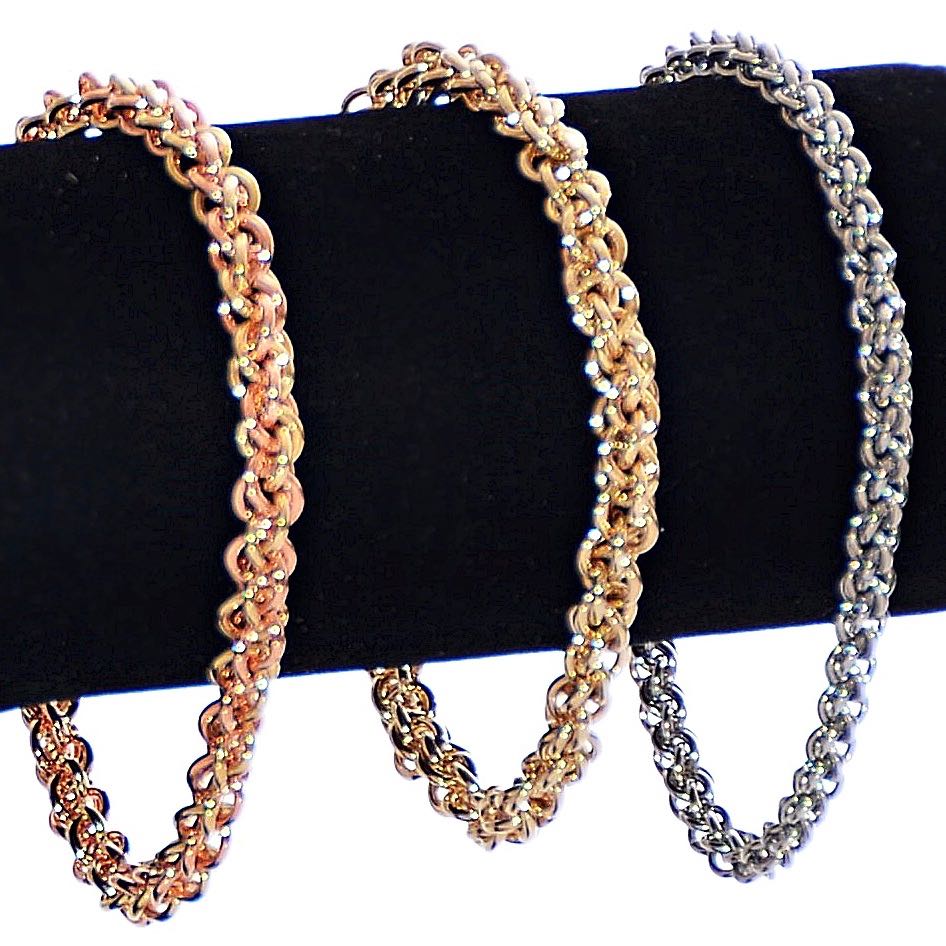 Linkages b01
Size:
Small, Medium, Large
Materials:
Brass, Copper, Brass & Copper, Stainless Steel
Techniques
: Chainmaille (Jen's Pind weave)
I fell in love with chainmaille when I saw a friend wear a DragonScale bracelet. Once I mastered that weave, I started investigating other chainmaille weaves and discovered the Jen's Pind weave. I was attracted to the complex yet streamlined structure of the weave. The critical aspect of this weave is to make sure to use the correct size jumprings to ensure that they link tightly, yet still remain flexible.
Brass
represents the natural goodness of Nature and is believed to attract health and wealth. It is known for its
healing properties: it is believed to boost the immune system and to give courage.

Copper
is believed to be healing metals. Additionally,
copper
is also known as the lucky metal.
Stainless Steel's energies are highly projective. Wearing stainless steel can be a little like donning spiritual armor, protecting yourself from psychic attacks, extreme negativity or anything that would suck the energy right out of you.

This Bracelet can be shortened or lengthened to fit.
Why not custom-order?  
A customized quote will be provided based on your specifications.

Do you wear your bracelets tight or loose on your wrists?  Why not custom-order your preferred length?

Are you in love with certain metals: copper, brass, combination copper and brass? 

How about a sterling-silver, silver-filled or gold-filled bracelet instead?
---
More from this collection