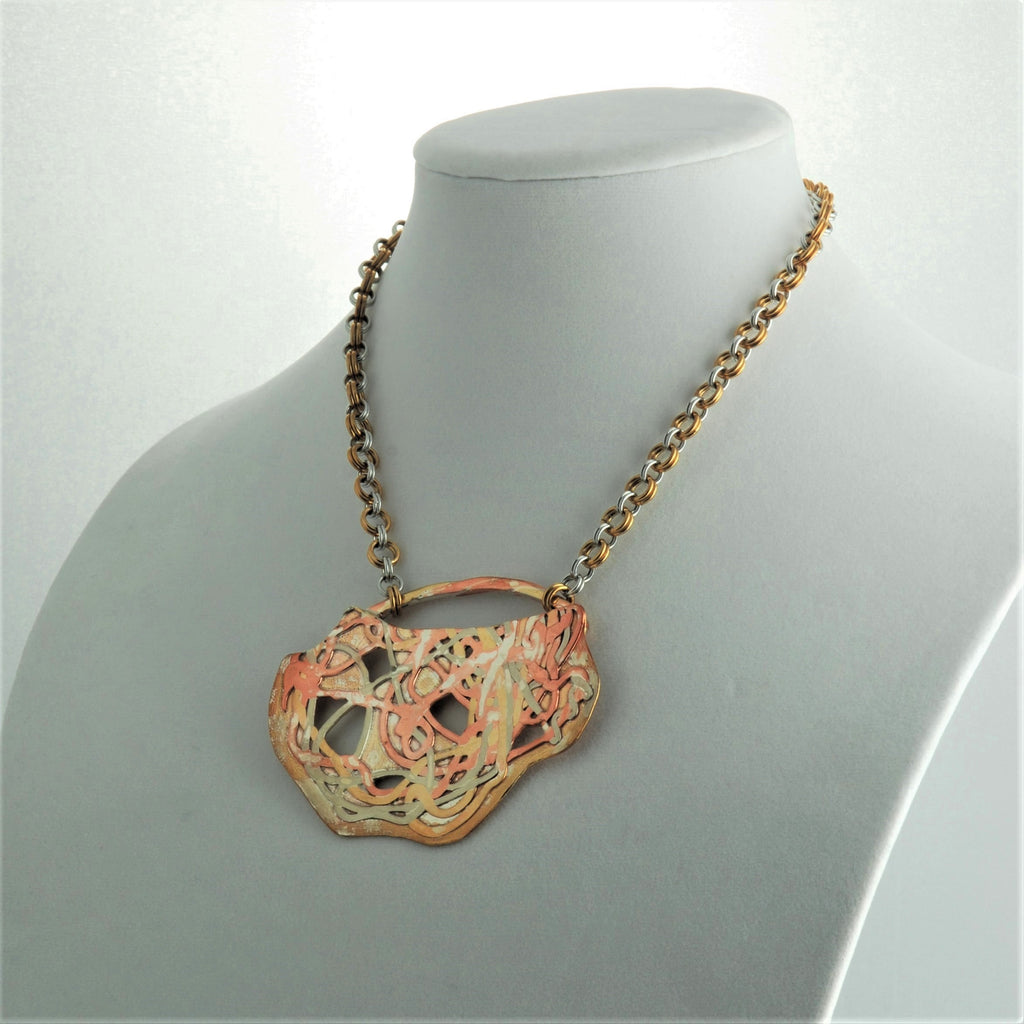 Interconnections n01
Size: 17" / Pendant: 3.5" x 3.0"
Materials: Brass, copper, silver / Jumprings: Copper, Stainless Steel
Techniques: Marriage of metals, chainmaille (2-in-2 weave)
Each of us may be unique individuals. However, together, we are greater than the sum of the parts. We may be different, but together, we form an integrated tapestry.

Brass is known for its healing properties: it is believed to boost the immune system and to give courage.
Similarly, copper and silver are also believed to be healing metals. Additionally, copper is also known as the lucky metal.
Stainless Steel. Steel's energies are highly protective and it associated with the planet Mars. Wearing stainless steel can be a little like donning spiritual armor, protecting yourself from psychic attacks, extreme negativity or anything that would suck the energy right out of you.

This necklace can be shortened or lengthened to fit.

This is a one-of-a-kind piece. We do welcome special orders based on this design.
---
More from this collection