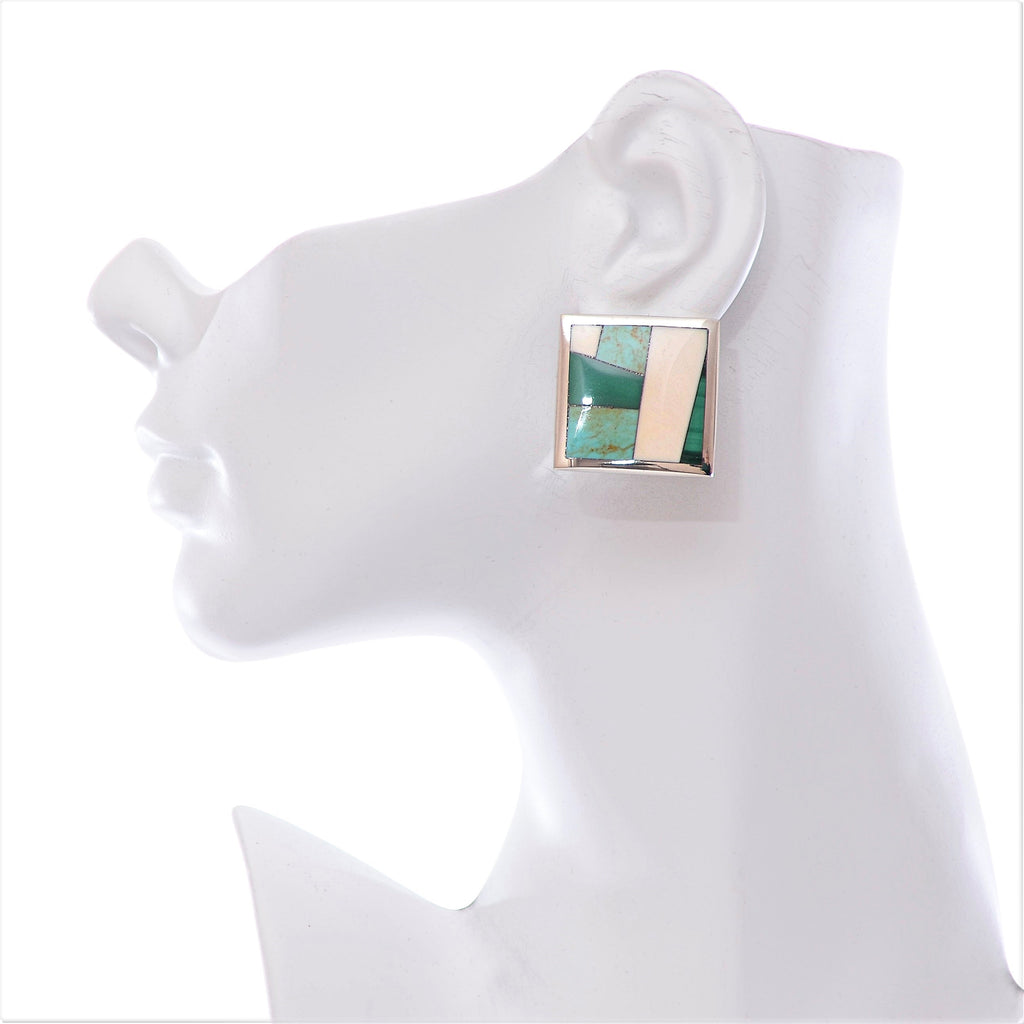 Splendor of the Southwest e02
Size: 1.25" x 1.25
Materials: Sterling silver, Howlite, Malachite, Turquoise

I have always been fascinated by nature's canvases ... God's designs are indeed breathtaking. I saw this piece during our Southwest vacation … simply loved the spirituality of the first settlers of North America.

Silver is believed to mirror one's soul.
White Howlite is said to be a dominant guardian stone. It can aid in self-awareness, and is helpful in calming the mind.
Malachite is a stone of balance, abundance, manifestation and intention.
Turquoise is the talisman of kings, shamans, and warriors. It is a stone of protection. For thousands of years, spanning all cultures, it is prized as a symbol of wisdom, nobility and the power of immortality.
---
More from this collection