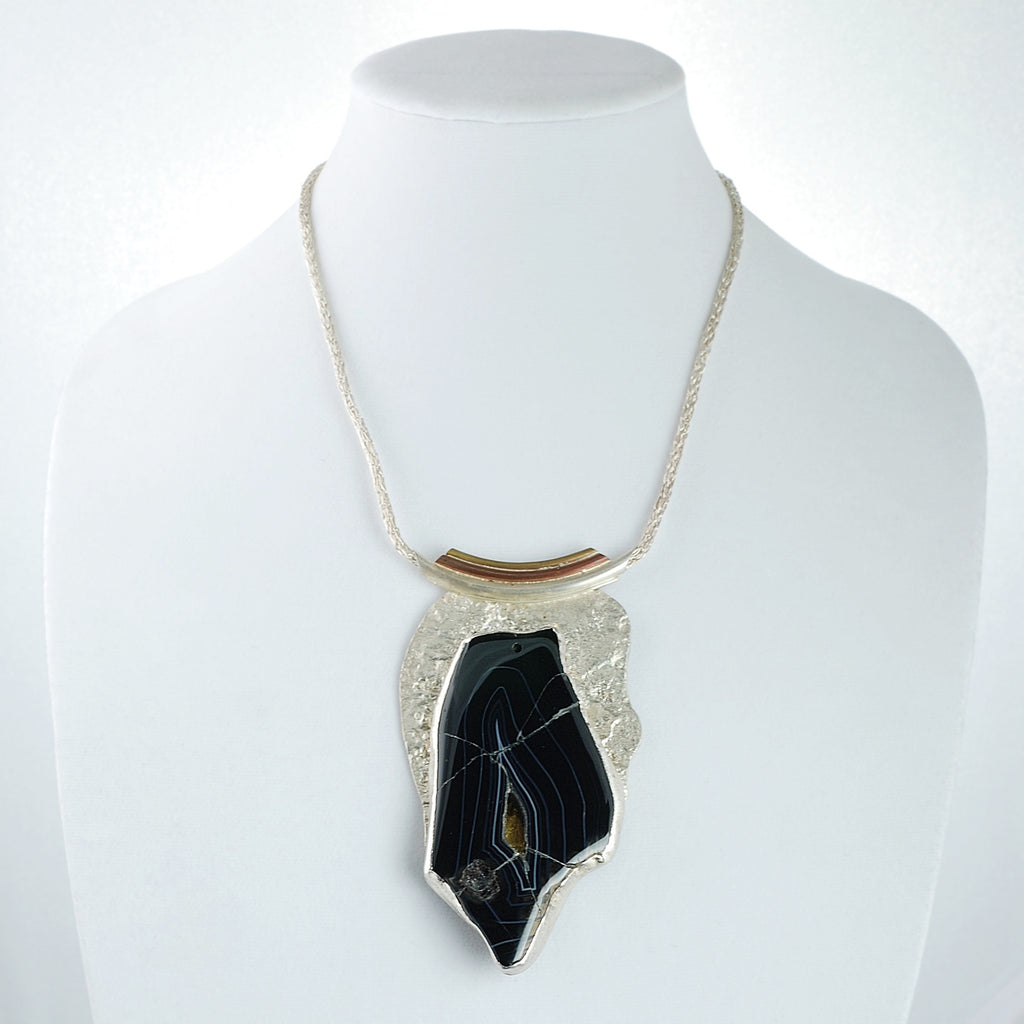 Peek-A-Boo n01
Chain
:  18" / Pendant: 2.50 x 4.50"
Materials:
  Copper, brass, 24k gold leaf, sterling silver, fine silver
Stone:
  Sodalite
This necklace is entirely hand-made, from the reticulated and bezeled pendant to the hand-woven chain and clasp.
The world is full of promises and adventures. Unfortunately, some challenges in life lead to broken dreams (stone).  However, love and perseverance can always put our life back together into an even more promising outlook (gold peeking out as our re-constituted dreams).  Good luck and charmed life events are always peeking out at us, we just need to reach out and grab them. 

This is a one-of-a-kind piece. We do welcome special orders based on this design.
---
More from this collection