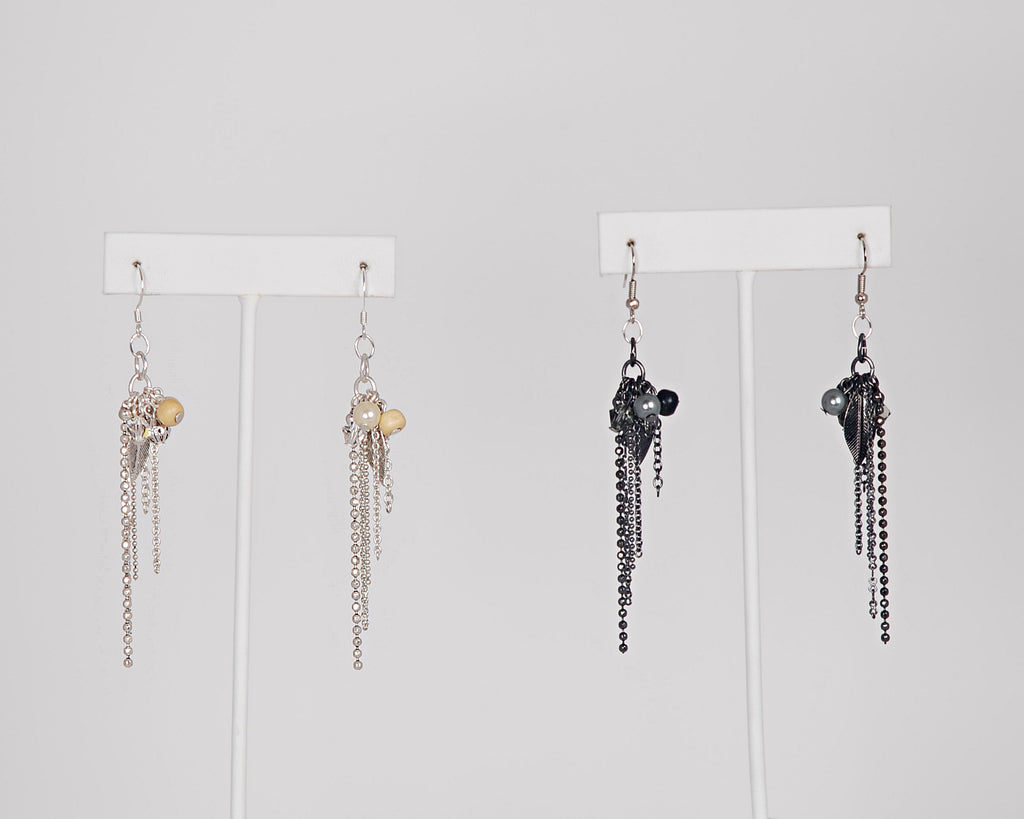 Fun & Fancy: Swinging in the Wind
Size: Dangling earrings 3"
Materials: White metal, beads
Finishing a special commission, I was playing with some of the left over materials and hit upon this fun and fancy design. I particularly like the fluidity of the different components as you move around and/or in the wind. I hope you have as much fun wearing them as I do with mine.
---
More from this collection