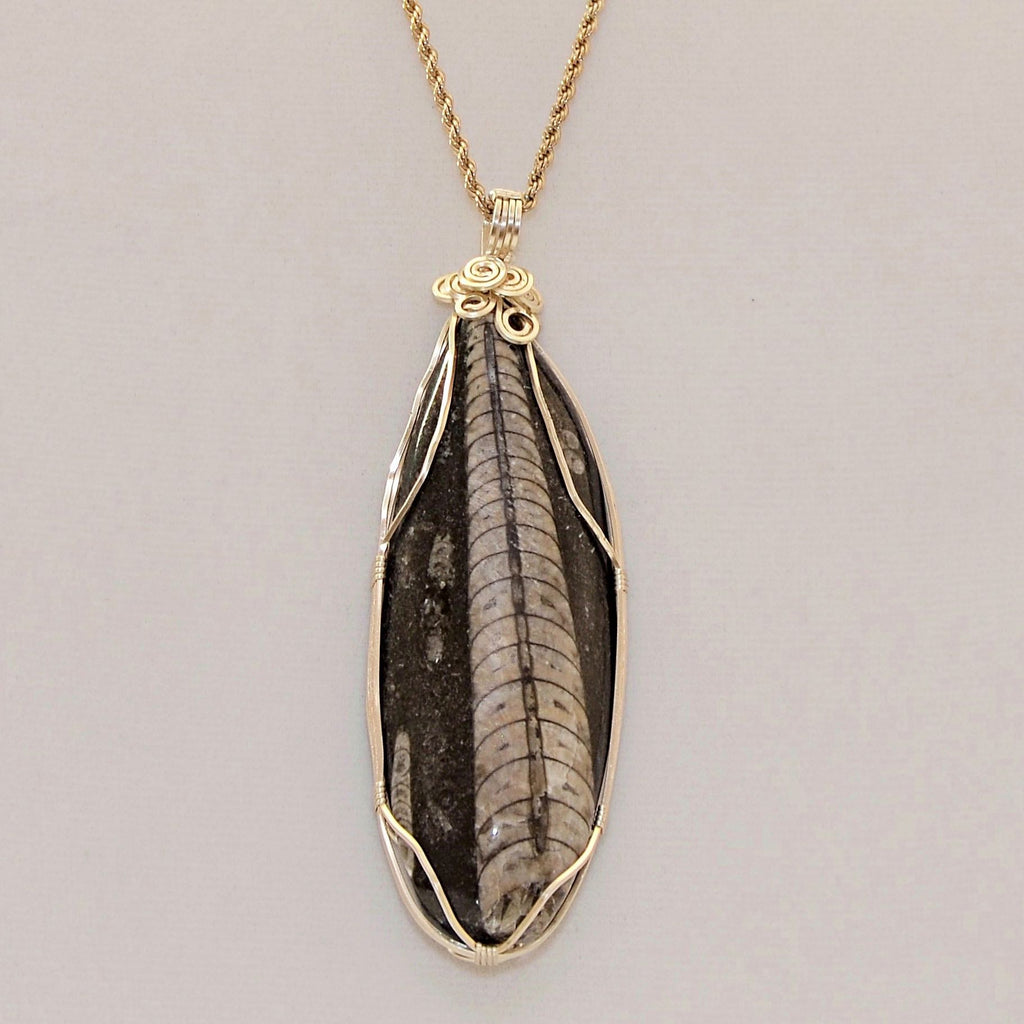 Origins p01 (Orthoceras / Chain not included)
Size:  1.25" x 4.0" (Orthoceras fossil: 1"x3")                    
Materials:  Orthoceras fossil, white metal wire
Technique: Wire wrapping
What was the world like when this orthoceras was roaming the ocean? Wearing this reminds us that we are but a fleeting footprint in the tapestry of time. Let's make the most of our time here, and leave it in a better shape thanks to our passing through.
Orthoceras was an ancient mollusk that lived more than 400 million years ago. The name means straight horn, referring to the characteristic long, straight, conical shell. The preserved shell is all that remains of this ancestor of our modern-day squid.
They are thought to possess physical healing powers. They teach us to live in the moment and stay true to ourselves.
This is a one-of-a-kind piece. We welcome special orders based on this design.
---
More from this collection