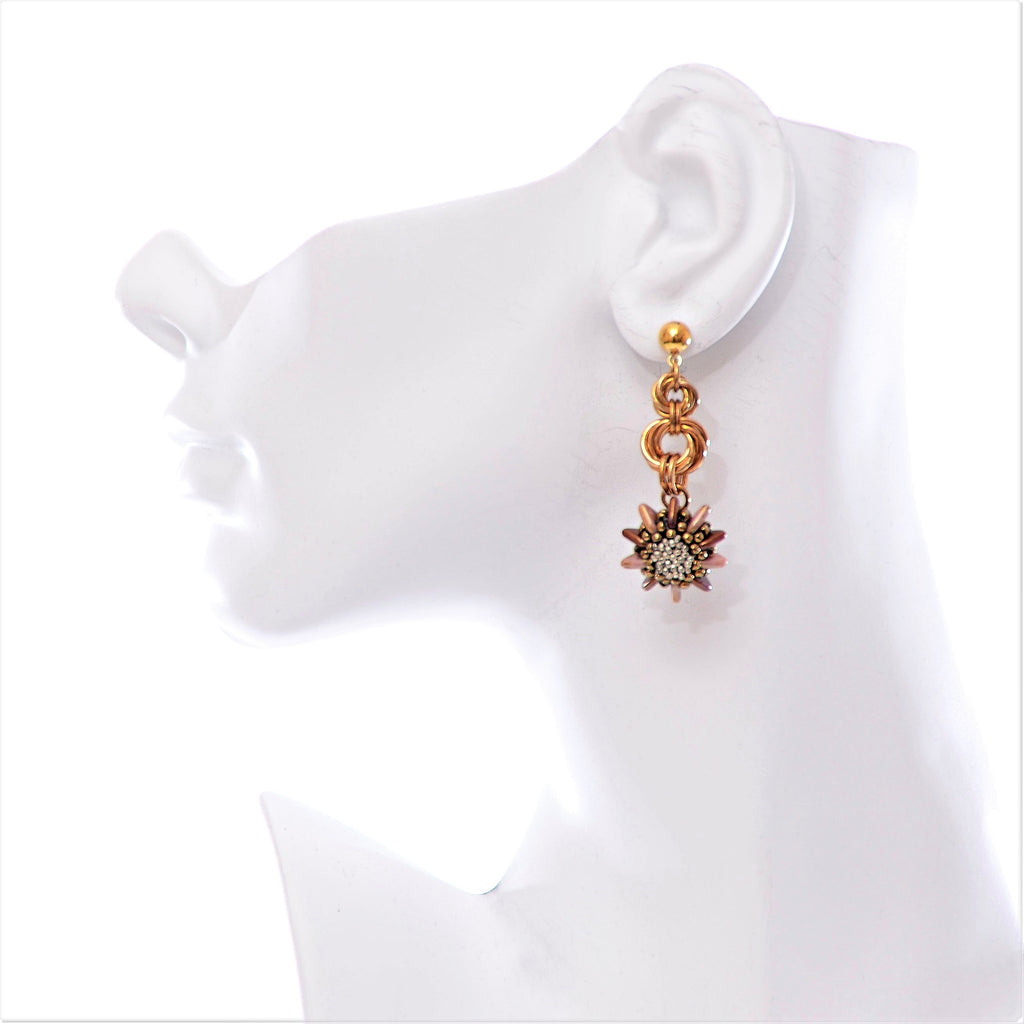 Star Burst e01
Size: 0.75" x 2.25"
Materials: Beads, Brass & copper jumprings
Techniques: Peyotte weave, Chainmaille (Love Knots)

My artist friend Sharon M. has tried forever (she says) to teach me how to make beaded balls like these. I am still working on this skill! So we came to an agreement: she makes the "beaded stars" and I finish them into jewelry pieces. Thanks, Sharon.
---
More from this collection